Slide 1
DESIGN WINNER of the iMIS Great Things Award by ASI
theOMA.org
Oregon Medical Association Website Redesign
Project manager, Art Director, UX/UI Designer, Front-End Developer, Visual Designer,
On-site Director of Photography
Project manager, Art Director, UX/UI Designer, Front-End Developer, Visual Designer,
On-site Director of Photography
Project manager, Art Director, UX/UI Designer, Front-End Developer, Visual Designer,
On-site Director of Photography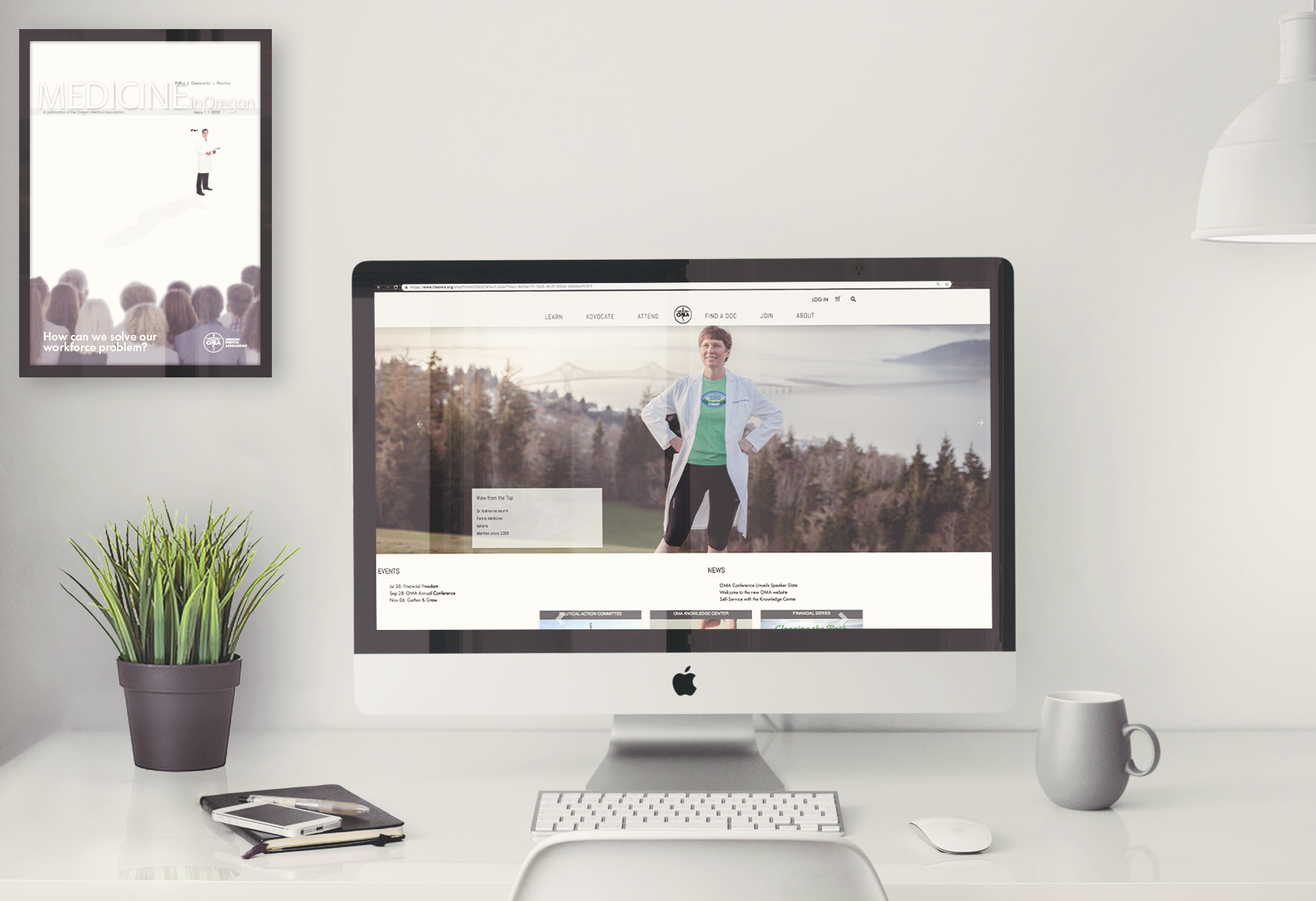 Slide 2
DESIGN WINNER of the iMIS Great Things Award by ASI
theOMA.org
Oregon Medical Association
Website Redesign
Each year ASI recognize outstanding client websites powered by iMIS. Winners are selected based on excellence in areas such as design, navigation, functionality, and more.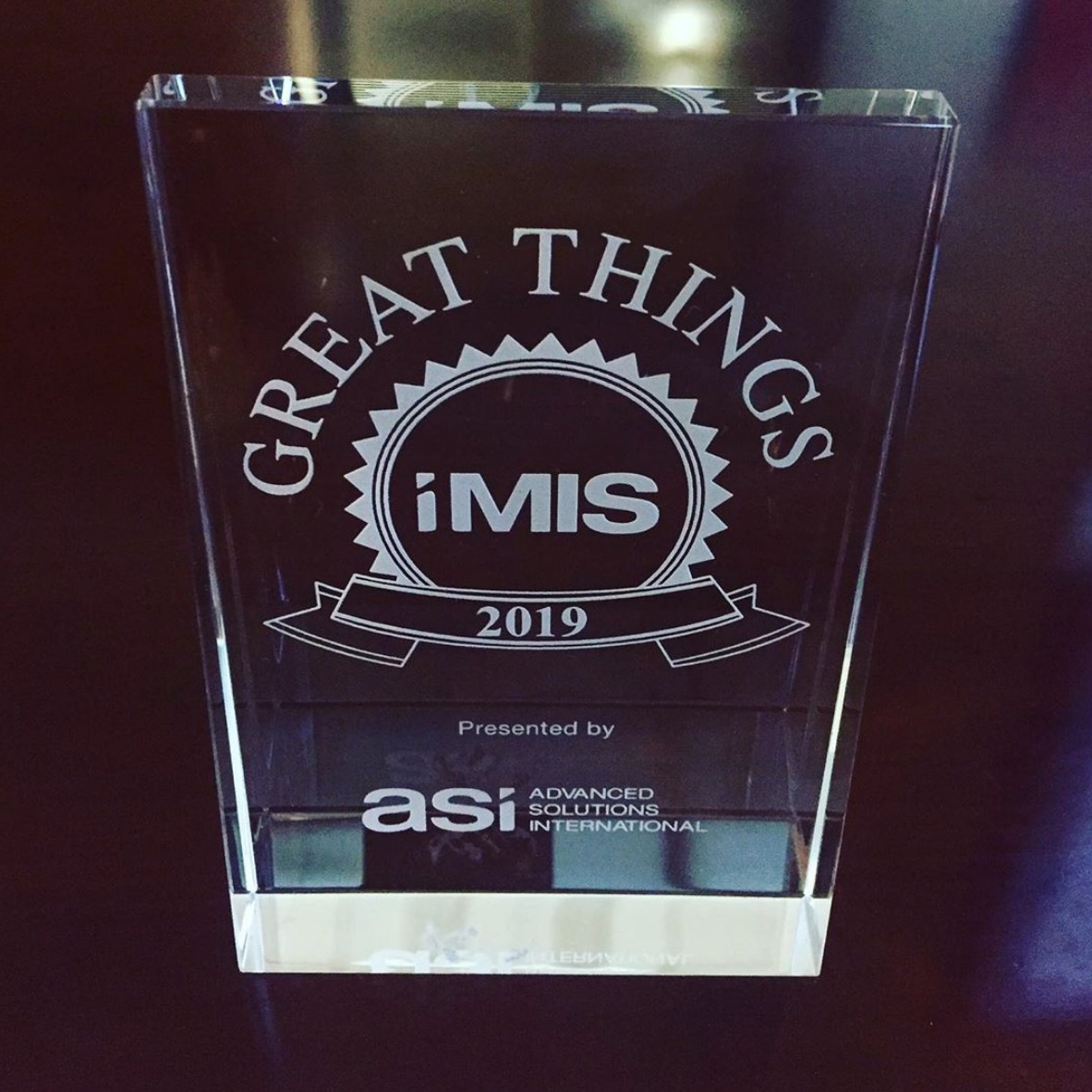 Slide 4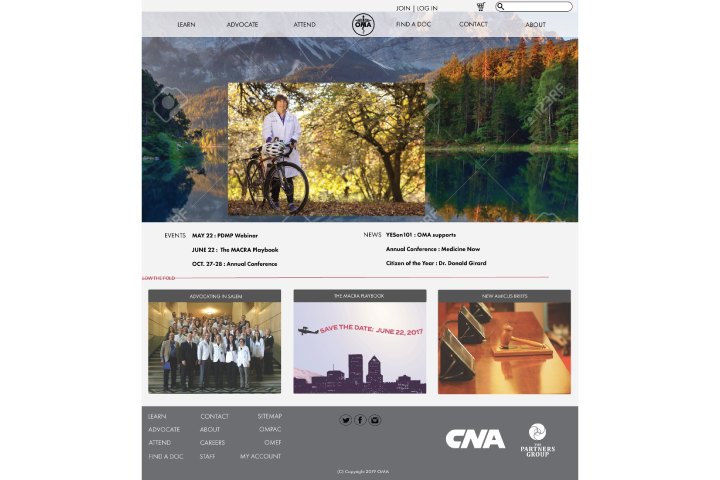 Digital mockup showcasing "Doctors in the wild"
Oregon Medical Association Member Physicians photographed around Oregon, performing individual hobbies in their medical coat.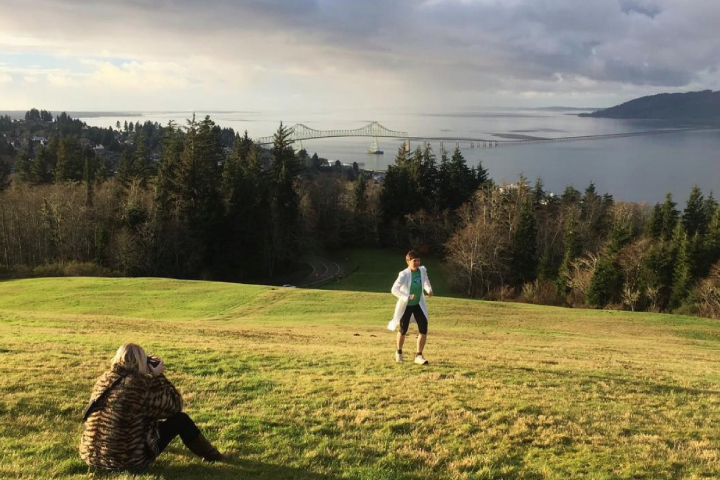 Jenny Hannah Roche photographs Dr. Katherine Merrill, a marathon runner in her off time, at the Astoria column.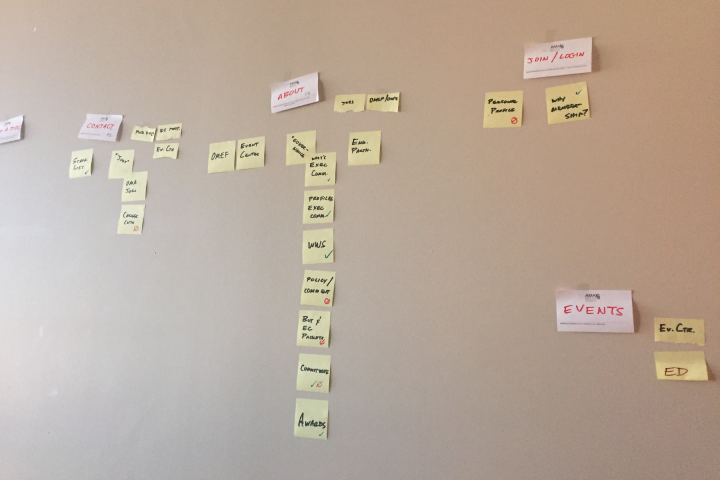 Web sequence diagram created by post-its on my office wall, due to the constant changes during the OMA.org Planning stages.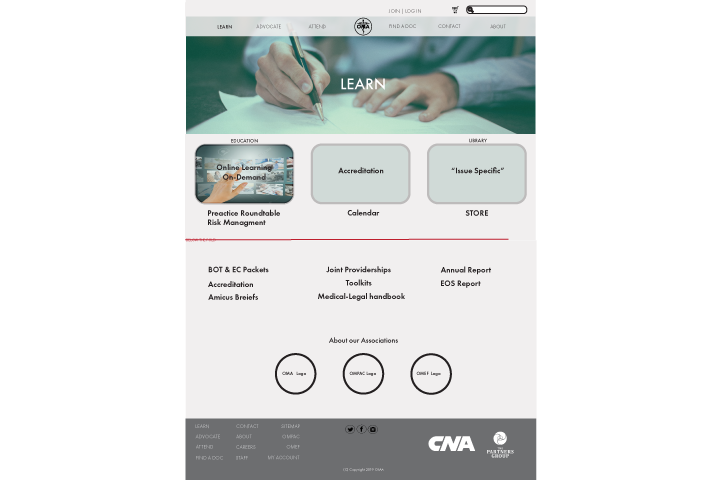 Internal page mockup showcasing navigation without dropdown menus.